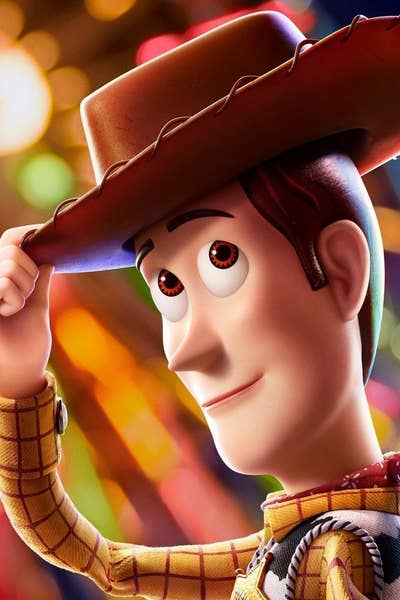 "…One day I'll be put on display in a toy shop. I'll be sold as a gift for a very special child who'll desperately need a secret friend."

"That's correct." Mr. Bodkins smiled and nodded approval. "It will be a little girl or boy who, if he grows up whole and happy, will contribute something of importance to the world. A special child, as you have said. But this will be a child who has to face enormous problems or who must live through a terrible sorrow…But whatever the child's problems, you will be there to offer comfort, counsel, and love. You must help the child to grow up confident and loving, regardless of what cruelties the world inflicts on him. Because, you see, this special little girl or boy of yours will perhaps become a doctor who saves lives, or a diplomat who negotiates peace, or a teacher … if only he can grow up whole and happy. But if he's broken by the tragedies he must endure, then he will never have a chance to make this world a better place.

Dean R. Koontz, Oddkins: A Fable for All Ages
Pixar Studios' first animated film was in 1995 and it revolutionized American film animation forever. That movie was Toy Story and for better or worse, traditional animation has gone by the wayside in the wake of fully computer rendered animation. It's been twenty-four years since then and nine years since Toy Story 3 and many other great animated films in-between those movies and the years. Toy Story 3 seemed, at the time, a fitting end to the trilogy.  Andy had grown up and moved on to college. The toys had been passed on to a new child, Bonnie, to enjoy.
We are now presented with Toy Story 4, a movie that even I would say was not asked for or needed. The story felt like it was complete at the end of the third film. It's actually a good thing to be wrong sometimes. Toy Story 4 does more than any other film in the franchise to examine exactly why toys are needed in a kid's life and how important they are. Not only do the toys need kids to serve a purpose, but kids need toys in their lives. Sure, it's mentioned that toys need to be there for their kids but it is not until Toy Story 4 that a toy's true purpose to be there for their kid is best displayed.
In a flashback to nine years previously, Andy is still the energetic fun kid wearing his cowboy hat and playing with Woody and Buzz. During a heavy rainstorm a car pulls up to pick up Molly's lamp which had Little Bo Peep (Annie Potts) and her little sheep from the previous films is being given away. It was mentioned in Toy Story 3 that Bo Peep was lost, but not why. Now we know she had gone to another home.
Now with their new kid, the gang seems to be settled in nicely. But Woody (Tom Hanks) finds himself being taken out of Bonnie's closet less and less. She even pins his sheriff badge on Jesse. When Bonnie finds herself at a crisis point in her young life, namely orientation day at kindergarten, Woody decides on his own that he needs to accompany her to school hidden in her backpack.
While there, Bonnie does feel isolated and alone amongst a room full of other kids she sits alone feeling alienated and alone. During a crafting session, even though Bonnie doesn't have anything to craft with, Woody sneaks some random things out of the trash, including a spork. Bonnie is inspired enough to create what she will name Forky.
Sometimes it is the simplest things in our world that gives us delight and the simple creation from trash of Forky not only gives Bonnie delight but also praise from her Kindergarten teacher. While in Bonnie's backpack, Forky (voiced by Tony Hale) comes to life. Now for someone like me, that raises some deep philosophical questions about existence and purpose. Like Buzz Lightyear in the first Toy Story, he does not believe he's a toy. Unlike Buzz, he thinks he is trash and has already served his purpose as a spork and must be thrown in the trash. He spends much of the film trying to throw himself in the trash.
There is a certain formula to the Toy Story films and part of that is going on a trip and separation of the toys. It happens here as well. Bonnie's parents take her on a roadtrip since kindergarten doesn't actually start for another week, and as typical for Toy Story someone gets separated from the group. Forky jumps out the window as an escape and Woody, who has been trying to keep an eye on him follows.
Woody catches up with Forky and on the way to the RV park that Bonnie and the gang are at, they have a long conversation about being a toy. Well, basically it's Woody reminiscing about his life with Andy and with the other toys. Forky does begin to understand what he is, though. He is a toy, and because Bonnie made him and that he was there for a difficult time in her life, Forky is the most important thing in her life at the moment.
Of course getting back to the RV that the family has been traveling in would be too easy as Woody spots a familiar lamp in the window of an antique shop, but without the porcelain figures that are supposed to go with it. Woody decides to check and see if an old friend is possibly inside. She's nowhere to be found, but Woody and Forky do meet another doll from the same era as Woody, Gabby Gabby with her entourage of ventriloquist dummies. Dead giveaway folks, ventriloquist dummies are outright creepy, and an entourage of four identical ones is a sign that you are about to deal with a freaking villain. And Gabby has a really dark side to her. But she is not villainous for villainy's sake
Woody manages to get out of the antique store but Forky is left behind. Across the road is Bonnie and the gang and parked by a traveling carnival. On his way he gets reunited with Bo Peep. Over the years Bo Peep has changed, though. Finding her time in the antique shop dull and boring she set off on her own and spent the last few years in local park living freely with other other toys. With the arrival of the carnival, she plans to hitch  ride and travel along with it.
All this time, Bonnie has been more concerned with her new toy, upset that it's missing. So of course, Buzz Lightyear (Tim Allen) decides to go looking for Woody. Along the way we will meet other toys. A pair of them from the carnival are played by Jordan Peele and Keegan-Michael Key. They are a plushy dual of a big bunny and an attached duck, respectively.  Now, Pixar has not exactly been known for their casting diversity and with the comedic talents of Key & Peele, it could have veered too far into the "sassy black" stereotype. In my opinion, I don't think it did that here. That's not to say it did not flirt with it. The pair provide some of the best gags and have some interesting plans that involve breaking the toy rules. Listen for a cameo of Carl Weathers as several action figures known as Combat Carl.
In the antique shop, the gang gets some action figure help from Canada's greatest Stuntman, Duke Kaboom. Another trope of the Toy Story films is the elaborate heist movie plans to escape or rescue another toy.  After four films, this formula has the real possibility of getting stale, but the script and the characters keep it creative. A large part of that fun it is Duke Kaboom who has the most to prove in order to help the gang. Keanu Reeves as Duke Kaboom seems to be having the time of his life portraying what is basically the Canadian version of an Evel Knievel toy while injecting a new catchphrase into the movie lexicon, "Yes I Canada!"
Bo Peep had always been a minor character in the early films. Her porcelain nature may not have been good for the madcap adventures of the other toys. Her fragile nature is actually played for a gag in one bit as she laughs of one of her limbs breaking off and just tapes it back up. And since she was not really Andy's toy, but his younger sister's, she ended up being more in the background too. Ultimately it was always about Andy's toys. But time around, the story tightens and focuses on a lot on not just Woody, but his relationship with Bo Peep. It plays off the little hints of romance we first saw in the original Toy Story.  It's also good to see more depth to the Bo Peep character and her inherent badass nature.
As par for the course with Pixar films, the quality of the animation is outstanding. There are levels of details here that may be ignored by other studios but are meticulous in its presentation here, such as the presence of dust and cobwebs behind the cabinets of the antique store, or the subtle reflections of objects in the eyes of characters. The scenes of the fair are rendered with such exacting photo-realistic detail, you can almost smell the popcorn and cotton candy.
Despite the formulaic nature of the franchise, Toy Story 4 has an exceptionally strong script. It is very emotional at times and if it doesn't hit you in the feels at least once, you are dead. Even the Gabby, the antagonist, has a deep story that comes to a conclusion by the end. I think this is what makes Pixar films rise above the rest, the belief in strong storytelling. And the Toy Story films are especially good at telling good stories about relatable characters and their relationships with each other. They connect not only with our children, but with us as adults. And the comedy is still darn funny.
With this fourth entry, this does feel like a a true ending for our characters. But if somewhere down the line another one comes along, it'll be a welcome friend. Highly Recommended.
Final Score:
9/10